Welcome to Global Guides
Family Fishing Holidays and Camper Hire
catering for the part time and dedicated angler
Global Guides: Our aim is simple, to help people and families have some FISHING and FUN.
We are aimed at the serious fisherman but also cater for families i.e. where everyone can join in, or if some family members are not quite so keen we can help accommodate activities away from fishing.
Our key areas are:
River Teme, Severn, Wye and Trent

Weekend Fishing Deals
Price includes:
Destination, Teme, Wye and Severn, extra if Trent.
Friday/Saturday/Sunday
Delica Fishing Camper, sleeps 3.
Specialist tackle and bait provided, fuel, and tickets, and even fishing guide.
£799.00
Our fishing guide can collect you from local airport or you're welcome to meet here at our offices.
Roamer Deal
7 days hire for specialist off road 4wd fishing camper, tackle provided.
Customer pays fuel & bait. This is just for HIRE and use in the UK.
Awning is also provided, but the camper will sleep 3, with a 41 inch width bed and 1 sleeper upstairs.
Camper has tow bar fitted so you are welcome to tow your own boat or trailer.
£699.00
France and Spain Super Hire
Only available at certain times and distance booking please enquire for details.
Specialist Catfishing and Carp tackle provided, and boats.
What We Do.
We will never send you anywhere we have not been ourselves as we know time is valuable and we need to get the fishermen or women in the family out there and and producing some fishing goods as fast and as best as possible.
We have fished at locations where they were advertised as being great producers and family safe, well we did not find them so, so we have a check list and if the places do no pass then they do not get on our guide lists.
For instance the co owner of the company wanted to fish at a place where 250lb- 300lb Tarpon roam the rivers, but his wife did not feel safe in the area so sadly it's not getting on our list.
Fishing Campers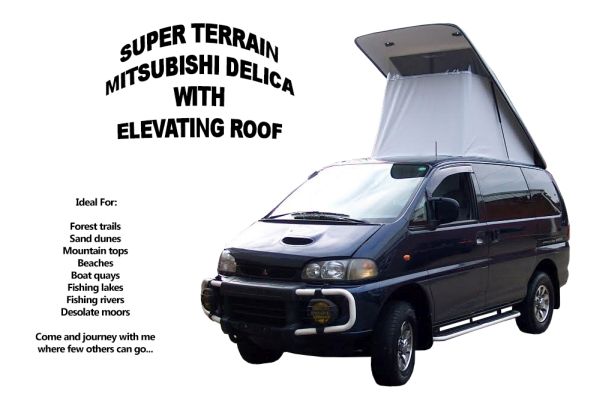 You are most welcome to hire one of our SUPER OFF ROAD 4WD CAMPERS, and go around England, Wales, Scotland, roaming at your leisure, these vehicles can access mountain streams, woods, lakes, rivers, that sometimes have hardly ever seen a fisherman. The idea with these beauties is that you can park miles from established car parks and then stalk and roam at your leisure, then be off perhaps the next morning in minutes without losing valuable fishing time. Please email for rates.
Time is Precious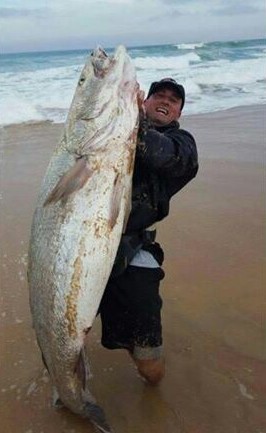 So if in a week of holiday you decide to allocate as a family 2 days fishing then do please let us know so we can get an itinerary planned. However this can be altered if other family members then decide to join you, so all can be flexible.
Cape Verde for instance we can get you out on the boat and into some serious world class fish and back for lunch and tea with the family, that's a WIN WIN situation.
Miami the same, afternoon and evening fishing is great, often all the family comes.
River fishing on our exclusive stretch, it's 2 miles long so fishing members can stop and fish and the others can go shop and explore.
However much time you can allocate for the fishing our aim is to get it as productive as we can for you.
Support
Perhaps this is the most vital part, we will give you good fishing guides, good local accommodation, fishing info and techniques, rated eating places. Please note fishing and food are our passion, also we will have back up for you.
Integrity
This is essential and the ethos we work on, we are not a holiday company who will just take a booking and send you off, we are a guide company, so if you ask us for a booking to a destination at a certain time of year for a certain type of fish or fishing we will advise you accordingly and may advise you to go at another time of the year or try another location.
Our aim is simple as we wish to have your repeat business year in year out and we would like you to come back with us for many years, this is our passion.